Celebrate the 10th Anniversary of La Casa del Habano Lisboa
The Cuban Embassy in Portugal opened its doors to celebrate the 10th. Anniversary of La Casa del Habano in Lisbon, on January 31st. 2019.
The festivity began with the welcoming words of the Cuban Ambassador in Portugal, Mrs. Mercedes Martínez Valdés, followed by Mr. Pedro Ramos Rocha, General Director of Empor S.A., who briefly illustrated the beginnings of the La Casa del Habano franchise network, its particularities, benefits and evolution up to date, led by Corporación Habanos, s.a. and with the presence of the franchisee Mr. Luis Ramalho, who exposed his gratitude to all those present.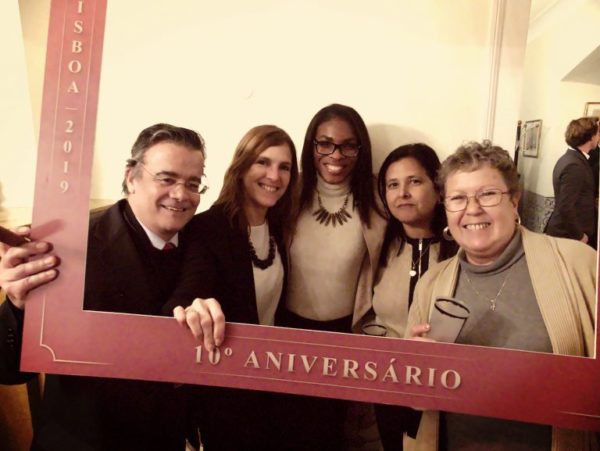 With approximately seventy people invited, the evening passed amusingly among friends and lovers of the best tobacco in the world, most of them clients of this shop managed by Mr. Luis Ramalho, located in Rua Nova dos Mercadores, Parque das Nações, Lisbon.
The guests were welcomed with Habanos of the brands Quai D'Orsay No.50 and Trinidad La Trova, this being a new and exclusive product designed especially for La Casa del Habano franchise network.
The name of Trinidad is a tribute to the Cuban population called Santísima Trinidad that this year celebrates its 50th.  Anniversary. With these references, Empor S.A. held a raffle among the guests giving to the winner a cigar box of this iconic brand and its vitola La Trova.
During the dinner-cocktail, the participants were welcomed with the traditional Mojito, Rum Havana Club 7 años and other Cuban cocktails, courtesy of Pernord Ricard. They were also able to taste the prestigious wines Verdelho 2017, Vinhas Velhas Branco 2017 and Vinhas Velhas Tinto 2016 of Tiago Cabaço Winery, both companies sponsors of this activity.
The night was enriched by the live music of two excellent Cuban musicians, who played a classical Cuban music repertory which caused great joy among those present.
Mr. Luis Ramalho emotionally thanked the Cuba Embassy in Lisbon and Empor, S.A. for the organization of the event and the warm welcome in that Cuban space in Portugal.