ROMEO Y JULIETA CUPIDOS, A NEW PRODUCT FOR LA CASA DEL HABANO PRESENTED IN GERMANY
La Habana, 4th of September 2023
"Cupidos" of Romeo and Julieta brand was released by Fifth Avenue Products Trading, G.M.B.H. Exclusive Distributor of Habanos s.a. in Germany, Austria and Poland, in the city of Bückeburg: It is a new vitola in the brand's portfolio, but it is exclusively designed by Habanos s.a. for the franchises La Casa del Habano (LCDH) and the Habanos Specialist stores.
The launch carried out during the Gala Dinner of the Habanos Day, organized by 5ta Avenida, in the Bückeburg Castle: a beautiful place, located in the old town of the city. The event brought together more than 250 Habanos lovers, highlighting among them the smoking clubs clients, fans, journalists. Mrs. Anamary Suárez Quiñones, Commercial Counselor of the Cuban Embassy in Germany was one of the most important guest of the event, with whom all participants had the honor to be the first in tasting a premier of the new vitola Cupidos in Romeo y Julieta brand.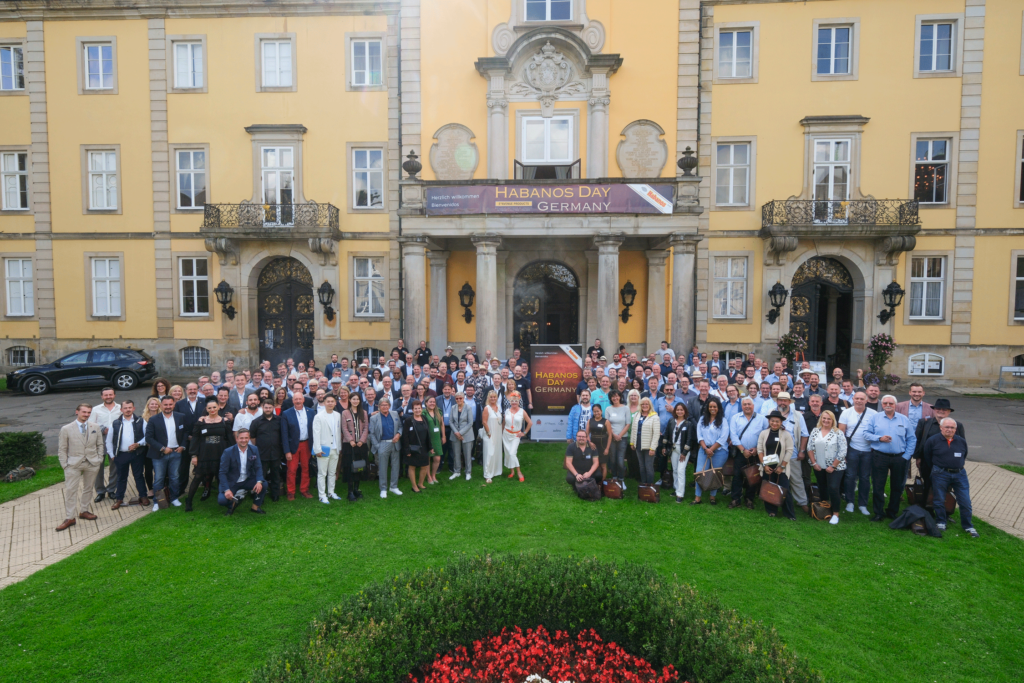 Due to its dimensions and format "Cupidos" (55 cepo and 148 mm) stands among the Habanos figurados and with the thick ring gauge (cepo grueso). Its design features presents an additional second ring (band) that accompanies the standard rings that wear all Habanos of Romeo y Julieta brand. This design element shows the exclusivity as a product for LCDH franchises and the Habanos Specialist stores. "Cupidos" is presented in a special case of 20 Habanos, made "Totalmente a Mano con Tripa Larga" (completely hand rolled with long filler), fallowing a careful selection of wrapper, filler and binder leaves from the Vuelta Abajo* plantations, where grows the best tobacco in the World, in the region of Pinar del Río*, Cuba*.
These Habanos "Cupidos" maintain the medium strength taste that characterizes Romeo y Julieta brand, as well as the flavor, strength and balance,that will surely increase the international recognition of this historic Habanos brand.
After its launch, Habano lovers will be able to find soon this new vitola, named Cupidos, produced only for the franchises network of LCDH and Habanos Specialist shops in all market.

Commercial name: Cupidos
Factory name: Veronas
Measures: Cepo 55 x 148 mm length
(*) DOP, Protected Appellation of Origin
For more information: www.habanos.com