LA CASA DEL HABANO VIET NAM PRESS RELEASE
Avanti-Group Co., Ltd. have cooperated with distributor "Golden Phoenix" to supply products under the Habanos brand in the Vietnamese market.
The first LA CASA del HABANO at 74b Hai Ba Trung st., D1, Ho Chi Minh City, Vietnam is set for Soft Opening on 1st of August 2021.
We are honored to bring the exquisite flavor of Cuban Cigars together with a taste of Cuban culture to all of the Cigar aficionados in Vietnam and Asia.
Located in the heart of historic Saigon, La casa del Habano immediately be impressed with its exterior architecture inspired by the shape of a cigar. The interior is equally eye-opening with its magnificent and elegant yet warm and intimate furnishings where Vietnam meets Cuba. Cuban cigar lovers will now have the opportunity to admire the largest cigar library which is home to one of the world's largest cigar humidors over 7 meters in height with 300 SKU and especially the rare & vintage Cuban cigar collections.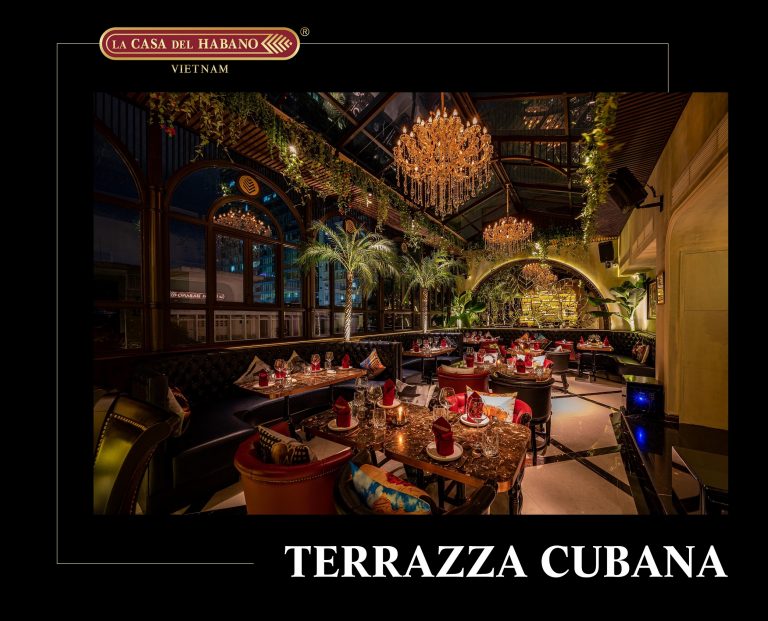 Come and enjoy this welcoming and unique environment to relax in the beautifully appointed La Casa del Habano Vietnam – we create a memorable and exclusive lifestyle experience with our premium service
VIPs Member Locker Privilege – promise to bring the top and sole luxurious experience. The mini VIP humidors, smaller versions are made of real cedar wood which preserves every flavor and aroma of your precious cigars and this exclusive service is only available at La Casa del Habano Vietnam.
La Casa Lounge is proud to be one of the rarest lounge bars in the world and the only lounge in Vietnam offering limited editions of whiskeys in shot glasses for customers to experience the premium tastes, pairing with the fine and perfectly preserved Habano cigars. Especially our award-winning bartenders are also equipped to prepare any other drinks that our discerning customers might wish for. Relax and enjoy the unique flavor of Cuba in the luxurious La Casa Lounge – it is truly an uplifting and memorable experience.
La Casa Executive Floor with 4 VIPs rooms named of famous cigar and whisky in the world: Cohiba, Romeo y Julieta, Mortlach and John Walker & Sons. Each room is the perfect piece in a luxury picture with a luxurious and unique architectural style. This pleasure area is offered to the customer as a meeting point for intimate conversation amongst friends or as an area for business negotiations along with enjoying our premium cigars, rare whisky and experience the exclusive personal service.
Terazza Cuban "a paradise of art" – the roof top lounge is not only for the collecting Cuban cigar but also be fond of the great architecture and concepts it brings, the paintings that reflect Vietnam history and unique Cuba's culture. This cozy and wonderful place where your mood definitely will be uplifted with a premium cigar, drink rare whisky, enjoyment of fine cuisine with our talent chef, the heart-touching music a music and here you can witness a one-of-a-kind cigar-rolling performance by Master Torcedor. All creates a great symphony, brings you the memorable and unforgettable experience while enjoy Habanos Cigars in the heart of magnificent Saigon
We are proud to deliver this new level of luxury to the connoisseurs in Vietnam for the first time at La Casa del Habano Ho Chi Minh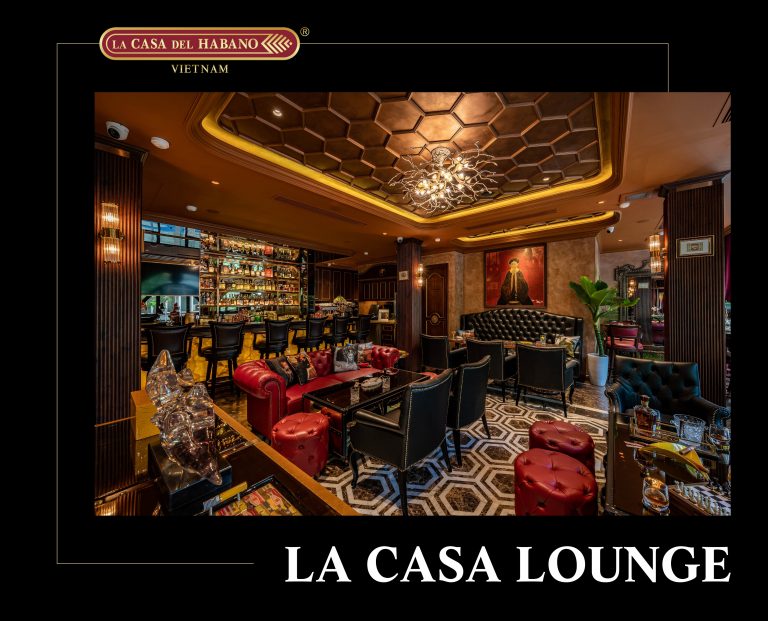 La Casa Del HABANO Vietnam
The First Official House of Cuban Cigars in Vietnam
74B Hai Ba Trung St., Ben Nghe Ward, District 1, HCMC
https://lacasadelhabano.vn/
Facebook: @lacasadelhabanovietnam
Instagram: @lacasadelhabanovietnam